You finished the book! NOOO, it can't be over! You just started it 5 mins ago....well maybe like a couple more hours than that like 2, fine no like 5 hours.
WHYYYYYYY NOOOOOOO
4) Anger
ARGHHHH
5) Fear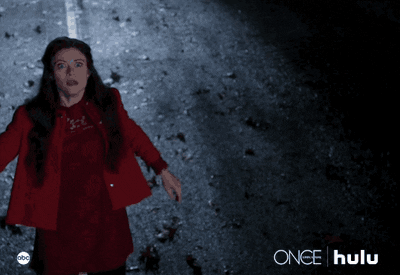 wait...what do i do now.....ahhhhh
6) (slight)Contentment
Oh well....there is nothing I can do now, at least the character got a happy ending :). ONTO the next book!!!!
All of these gifs are from giphy and all of them are from once upon a time! It's my new latest obsession. I have been binge watching this on netflix.I am on season 2!
Have you guys gone through these stages? Have you watched once upon a time?
xx Bubbles